Welcome to Calapooia Clay!
A place to learn, create, work, and play with clay.
We offer classes in wheel throwing and hand building with clay, events, private parties for adults, and more. Open studio is available for those who have graduated one of our classes and/or have previous training in the clay arts. Membership, purchase of a punch card, or current class membership is required for use of Open Studio.
Calapooia Clay is a hobby/learning/creative/development/event/community studio. It is not a production studio.
---
Our studio is currently full. We are not accepting new members or issuing punch-cards to new users. The way in to the studio right now is through classes. Check out the options on the Classes and Events page. If you want to put your name on the waitlist for either punch-card usage or membership, please come into the studio. The waitlist is located at the front desk.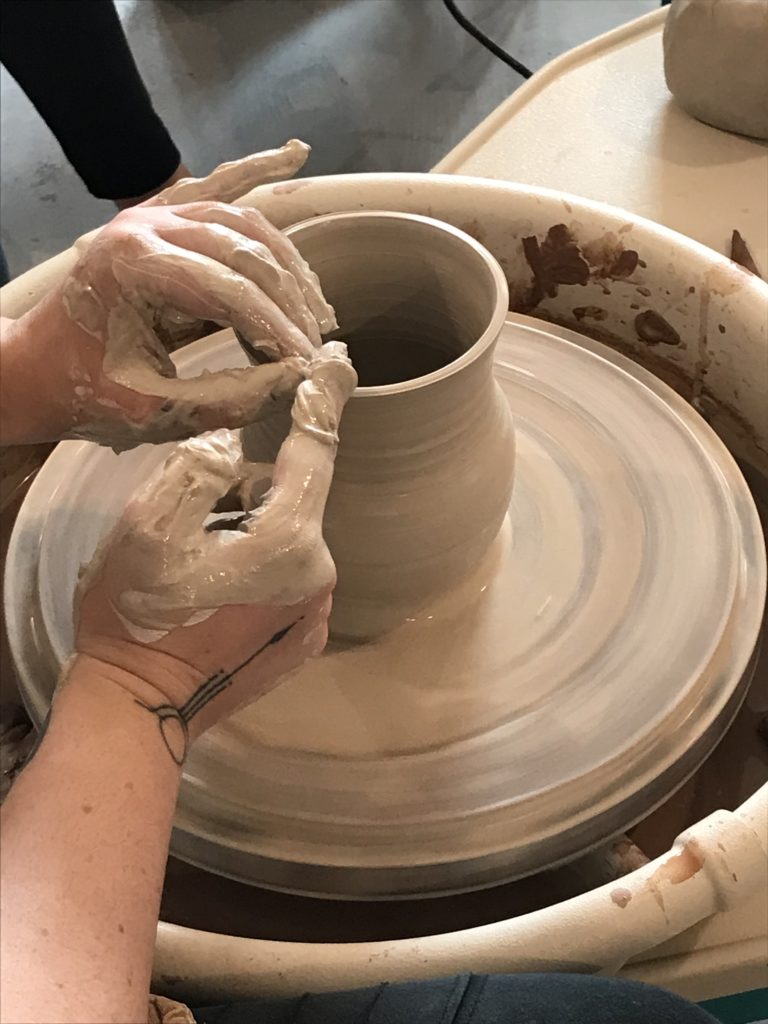 Registration for upcoming classes and events is available. Go to Classes/Events to register.
Open Studio times are available for Monthly Members, current Punch-card holders and current class participants. The limit per session is fifteen. Registration is required.
Open Studio Times (to visit, buy, and to work/play). Registration is required for Open Studio usage. Register below…
Mondays – Noon to 3:00 pm; 3:00 pm to 6:00 pm; 6:00 pm to 8:45 pm
Wednesdays – Noon to 3:00 pm; 3:00 pm to 6:00 pm; 6:00 pm to 8:45 pm
Thursdays – Noon to 3:00 pm; 3:00 pm to 6:00 pm
Fridays – Noon to 3:00 pm
Saturdays – Noon to 3:00 pm, 3:00 pm to 6:00 pm
---
Open Studio Usage
One must be a class participant, active punch card holder, or member in order to use Open Studio. Only current monthly members, active punch card holders and class registrants can use Open Studio. We are limited to fifteen people per Open Studio session. Advanced registration is required.
To register for an Open Studio sessions, click here (if you are a current member, punch card holder or class participant):